Thursday, January 30, 2014 at 4:52 PM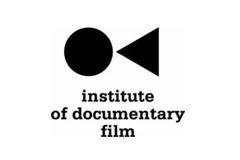 Vezfilm is coming back to Prague! This time with a documentary project "Reporter".
East European Forum is the region's largest meeting of Central and East European documentary filmmakers with Europe's and North America´s leading commissioning editors, distributors, buyers and film fund representatives. Directors and independent producers offer their projects for co-production, pre-sale or other forms of financial support.
Since its foundation in 2001, the Forum has become a prestigious meeting place that has hosted more than 650 filmmakers and producers from Eastern Europe, and over 200 commissioning editors, buyers and festival programmers. Over 100 documentary films have been completed with the direct support of the East European Forum, with a number of them awarded at prestigious international festivals.

Projects that attended the East European Forum and are not yet completed become part of the year-long follow-up support programme.