Tuesday, November 13, 2012 at 9:27 PM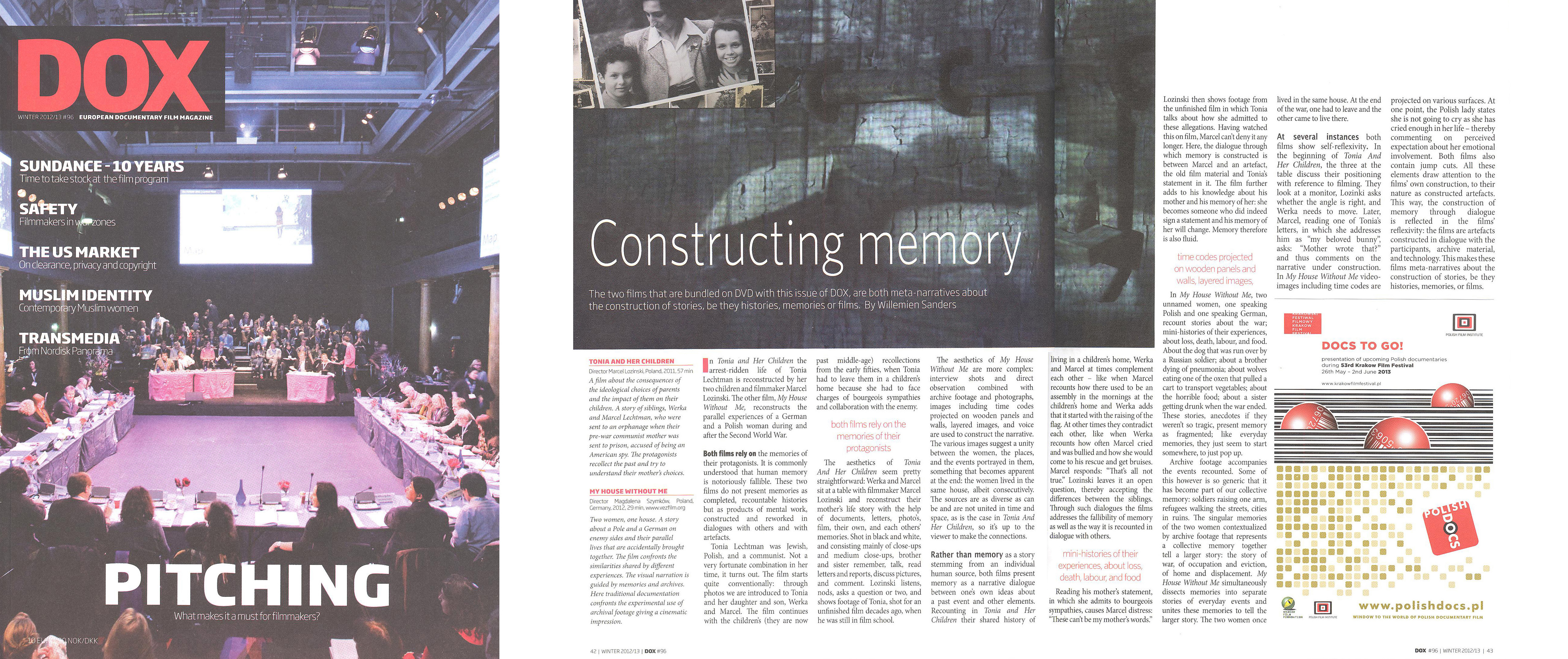 My House without Me by Magdalena Szymkow can be found with latest DOX issue.
"The singular memories of the two women contextualized by archive footage that represents a collective memory together tell a larger story: the story of war, of occupation and eviction, of home and displacement. My House Without Me simultaneously dissects memories into separate stories of everyday events and unites these memories to tell the larger story" writes Willemien Sanders in DOX.
Press Release here
DOX here